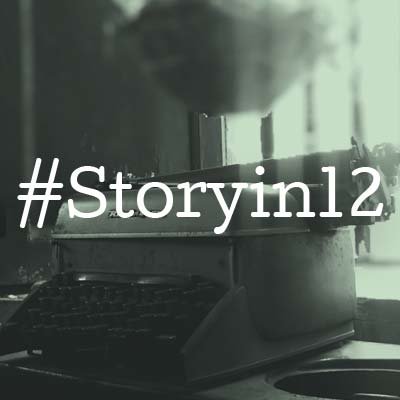 #StoryIn12
is the creation of
Molly
(aka
@mollysdailykiss
) and
Wriggly Kitty
(aka
@Wriggly_Kitty
).
Every day, the
#StoryIn12
flash fiction meme on
twitter
challenges writers to write a "complete" story in exactly 12 words, that includes the prompt word for that day.
As many of you are aware, I am a long term sufferer of chronic depression. I have written a number of posts covering this particular subject under the "
Mind Matters
" tag.
Here are mine for this month:
Unpredictable – The frequent unpredictable mood swings left countless scars on his tortured soul.
Problem – There are times when even the most insignificant problem can seem overwhelming.
Dog – The black dog walks beside me; an ever faithful if unwanted companion.
Common – The dark moods are far too common an occurrence at the moment.
Never – There are times when happiness never seems to be an achievable option.
Silver – The silver flecks in his beard marked the passing of the years.
Skirt – There should never be any need to skirt around mental health issues.
Hole –

Having reached the bottom of the hole, he began the long climb.

Show –

Putting on a show, I hide the battles raging in my mind.

Whisky –

Whisky or whiskey; either way it's uisge beatha – the water of life.

Tired – He was tired of wearing the mask depression forced him to wear.
Whole – The whole was always greater than the sum of his fractured parts.
Cigarette – Years later, he could still recall the taste of his last cigarette.
Twice – He'd travelled that road twice before, there wouldn't be a third time.
Nothing –

He played his final card, there was nothing more he could do.

Angry – There was no point being angry with the life fate had chosen.
Bottle – Once loose, the genie could never be put back inside the bottle.
Rules – You may break the rules so long as you accept the consequences…
Guilty – The only crime he was guilty of was loving her too much.
Pale – His pale northern skin could burn quickly in even the mildest sunshine.
Horrible – The realisation that it was finally all over was a horrible one.
Why – "Why me?" was the question he hurled into the cold, dark void.