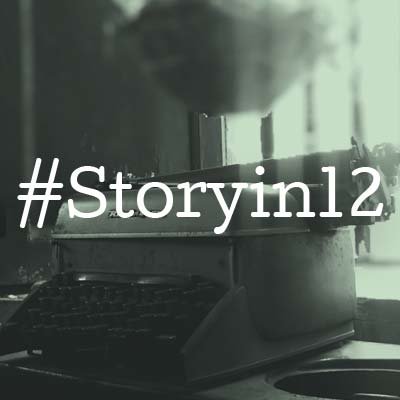 Every day, the
#StoryIn12
flash fiction meme on
twitter
challenges writers to write a "complete" story in exactly 12 words, that includes the prompt word for that day.
#StoryIn12
is the creation of
Molly
(aka
@mollysdailykiss
) and
Wriggly Kitty
(aka
@Wriggly_Kitty
)
Here are mine for this month:
Separation – Time may not heal, but it can numb the pain of separation.
Bury – I want to bury my face between her thighs, savouring her taste.
Report – She smiled. A bad report card meant the kiss of the cane.
Floor – The cold floor beneath her back; a contrast to his warm body.
Excuse – She could not excuse herself from the discipline she would soon receive.
Champion – He was her guide, her protector, her teacher; he was her champion.
Figure – She had a wonderfully filthy mind, and the figure to complement it.
Cottage – A remote highland cottage, a roaring log fire, her lover beside her.
Confront – For good or bad, the time has come to confront my demons.
Seat – She took her seat, made herself comfortable, and watched the scene unfold.
Ending – The happy ending they had promised was proving almost impossible to deliver.
Brush – Their recent brush with danger added an extra intensity to their passion.
Eyes – His demeanour was stern; his eyes, however, had a playfully wicked gleam.
Goodbye – They had no way of knowing that this time would be goodbye.
Hurt – Nothing could ease the hurt of losing what they had once had.
Quick – They needed to be quick. Someone could walk by at any moment.
Bathroom – The bathroom was her sanctuary, where life's troubles could be washed away.
Routine – There are times when routine is the only thing that I have.
Settle – Know your worth and never settle for anything less than you deserve.
Grief – Ultimately, grief and love are simply two sides of the same coin.
Church – In his spare time he often volunteered at the church homeless shelter.
Victim – Narcissists will always find a way to paint themselves as the victim.
Rotten – Circumstances trapped them in a relationship that was rotten to its core.
Famous – My writing will never make me rich or famous, but that's OK.
KW