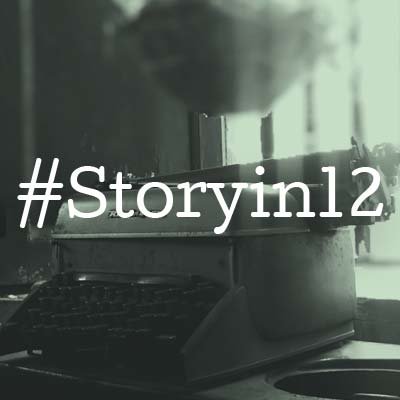 Another month, another collection of 12 word flash fiction written for the
#StoryIn12
meme on
twitter
, hosted by
Molly
(aka
@mollysdailykiss
) and
Wriggly Kitty
(aka
@Wriggly_Kitty
).
Here are this month's contributions:
Question – Like most politicians, he had a tendency to avoid answering the question.
Upstairs – A trail of playfully discarded clothing enticed him to follow her upstairs.
White – The white lines streaked across her skin; the evidence of his climax.
Ladylike – The urgent need that gripped her, left no time for ladylike behaviour.
Authority – She had no problem with authority, she just loved feeling his belt.
Dirty – "Time to get my hands dirty" he thought, rolling up his sleeves.
Tasty – Her lingering flavour on his lips; a tasty reminder of their passion.
Freedom – Her submission allowed her to be the person she wanted to be.
Charcoal – He traced her gentle curves on the paper with bold charcoal lines.
School – The skills he liked to employ were not those taught in school.
List – She was always at the top of his "things to do" list.
Establish – It was time to establish if the lesson had been well learnt.
Velvet – Her soft skin felt as smooth as velvet as he caressed her.
Ribbon – In public she wore a ribbon, in private she wore a collar.
Room – She was the only one he had room in his life for.
Courtship – It was less of a courtship and more of a Devil's contract.
Drive – His depression robbed him of his customary drive and passion for living.
Violation – It was a minor violation, but a third strike meant the belt.
Mean – What do you mean "no"? Someone needs to be taught their place…
Frozen – Frozen, she waited in anticipation for the stinging kiss of his belt.
Murder – Trying to fit an idea into only twelve words can be murder.
Aid – Spotting her tied to the tracks, he rushed gallantly to her aid.
Commitment – He made a commitment to guide, protect and, where necessary, punish her.
Monday – He took a gulp of coffee and sighed; Monday had arrived again.
Eyebrow – He raised a stern eyebrow: "I think it's time for your lesson."
Begin – He flexed the cane authoritatively: "If you are ready, we shall begin."
Accept – It took time for him to fully accept who he really was.
Subject – I need a volunteer to assist as I demonstrate today's subject: cunnilingus.
Evening – An evening spent with friends, leaving her tired, happy, and very satisfied.
Symbol – She was strong, intelligent and successful. She was no one's status symbol.
KW