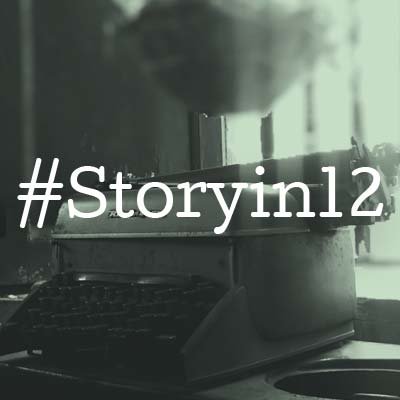 This month, I have, once again been playing along with the
#StoryIn12
flash fiction meme on
twitter
, hosted by
Molly
(aka
@mollysdailykiss
) and
Wriggly Kitty
(aka
@Wriggly_Kitty
).
Here are this month's contributions:
Revival – The warm summer sunlight inspired a much needed revival of her spirits.
Voyage – His lips slowly explored her soft skin; a voyage of intimate discovery.
Raw – The pain of loss was still fresh; the wound was still raw.
Improvement – My mood was still dark; medication had failed to make any improvement.
Underline – Her rapid breathing only served to underline the effects of his tongue.
Button – He undid one button, then another; moving slowly, inexorably towards his goal.
Visible – Vulnerable, exposed, naked and visible; the attention caused a shiver of anticipation.
Summer – Summer is often the hardest time to be alone with your thoughts.
Building – He lived behind walls; building them higher to keep out the world.
Bridge – Today's present is the swaying bridge between yesterday's past and tomorrow's future.
Candy – Candy stared into the distance, wondering what the future had in store.
Price – It was a high price to pay, but the reward was freedom.
Photo – The faded photo triggered a cascade of memories; some happy, some bittersweet.
Relax – He wanted to relax but his brain refused to give him peace.
Sheet – Pulling away the sheet, she revealed herself, surrendering to his appreciative scrutiny.
Late – She was late and he detested tardiness. She knew she'd be punished.
Poison – Her kisses were the sweetest poison, and he was addicted to them.
Street – They lived on different sides of the same street, but worlds apart.
Fail – With hindsight, he knew it was almost inevitable that he would fail.
Green – He struggled to come up with a twelve word story containing "Green".
Developing – He really couldn't take those particular photographs to the chemist for developing.
KW